Technology Manager
Abe Tadato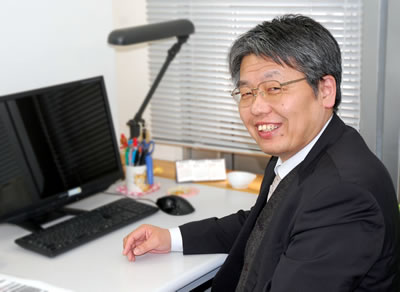 Career
March 1989 Graduated from the Department of Precision Engineering, Kyoto University
March 1991 Completed Master's course (Precision Engineering major) from the Kyoto University Graduate School, Master of Engineering
April 1991 to December 2003 Worked at Toshiba Corporation
January 2004 Joined Ishin IP International (Previous name Inoue Patent and Trademark Office)
October 2005 onwards Part-time lecturer at the National Institute of Technology, Tokuyama College
Comment
 Preparing patent application documents is like the work of disassembling and reassembling inventions. Though this work must be done by thinking, the true essence comes into view with surprising ease after dividing work that seems complicated at first into small parts.
 This can also be said to represent the importance of returning to basics (or returning to the beginning). Returning a finished product that has been assembled beautifully with considerable effort to its initial state, is usually very troublesome and is something that no one wants to do.
 However, I never make compromises at least with my job, and I return to the basics or the beginning, and work with integrity and sincerity if this is required to make customers happy.